Dental Care (Adult & Pediatric)
While the government is limiting dental services right now due to the COVID-19 pandemic, Legacy's Dentists are available to address your dental needs! Simply call (832) 548 5000 and ask to speak with our on call Dentist. They are ready to answer your questions and/or help get you scheduled for an urgent care appointment.
At Legacy, we believe that a great smile can truly brighten the entire community. And our Dental Services are designed to put a big, happy, healthy one on every face in the neighborhood.
We offer routine general dentistry for children and adults that is designed to diagnose, treat, manage, and monitor your oral health. But beyond that, we understand there's a link between taking care of your teeth and taking care of your body, and we have the technologies, experience, and skills to help detect a range of conditions that can affect your general well-being.
Our Adult and Pediatric Dental Services include:
Children's dentistry – first dental appointments (recommended at 6 months old) and routine children's dentistry
Dental cleanings – professional dental cleanings which are recommended at least twice a year for adults and children to improve oral health,
Dental examinations – a general evaluation of your oral health, hygiene, and risks
Dental extractions – procedure to remove badly decayed or infected teeth
Dental screenings– procedures that can help identify larger health concerns like oral cancer, diabetes, and HIV
Fillings– finding and repairing cavities to prevent further tooth decay
Urgent care– treating emergencies ranging from extreme toothaches to cracked molars
Like all of Legacy's services, we treat our neighbors regardless of their ability to pay.We also offer access to anyone of any age, too – both individuals and families – and have treated patients as young as six months as well as brothers, sisters, parents, grandparents, and great-grandparents.
We think that a bright smile – and sound, proper dental practices – can have a lot of power and bring a lot of sunshine to your life. And giving you a reason to smile is another way that we're connecting our communities to health, every day, in every way.
Our Dental Services are just part of Legacy's commitment to bring comprehensive wrap-around services to all of our neighbors and to open our doors, our arms, and our hearts to everyone in the community.
Dental Care services are offered at:
1. Montrose
2. Baker-Ripley
3. Lyons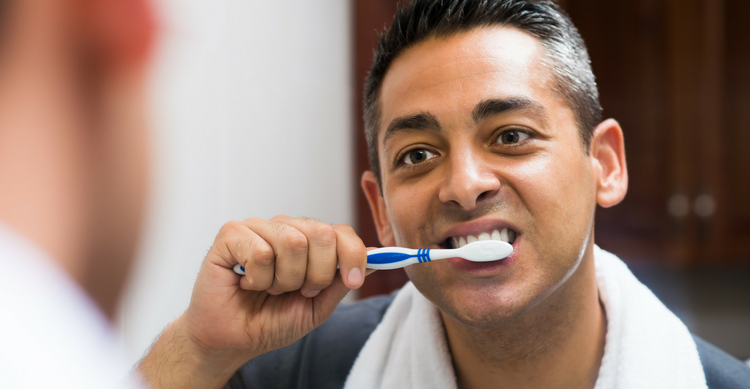 Maintaining your teeth isn't only about looking good. As Legacy's Director of Dental Care Dr. Mark DeAnda explains, poor dental hygiene can ...
Read More