Vaccinations & Immunizations
We provide personal, patient-centered care, with comprehensive services aimed at keeping our community in the best of health:
A full range of vaccinations – flu, hepatitis B, DTP (diphtheria, tetanus, and pertussis), HPV (human papillomavirus), and MMR (measles, mumps, and rubella)
Back-to-school programs – ensuring that children are properly vaccinated before the school year begins
Personal consultations and education – working with parents and other patients to be certain that they are receiving the right immunizations at the right time
Immtrac2 registry – access to technology that allows us to see what students need what vaccination so we can safely keep them current
Vaccination and Immunizations are offered at:
Click to Read Our Latest COVID-19 Updates
The best way to keep your family members healthy is to protect them from illness, and one of the best ways to do that is to make sure they're vaccinated against disease.
Legacy provides vaccinations to everyone in the community, from infants to senior citizens. Our professionals know what vaccinations you need and when you need them, so you can be confident that you're up-to-date with immunizations – and that your kids are in compliance with what their schools require.
We're also focused on making your experience as comfortable and convenient as possible. We have multiple locations, too, many of them with extended hours. And because we're used to serving a diverse patient base, you know we'll treat you with respect, sensitivity, and dignity.
Our Immunization and Vaccination Services are just part of Legacy's commitment to bring comprehensive wrap-around care to all of our neighbors and to open our doors, our arms, and our hearts to all the patients we serve. And we do that by connecting our communities to health every day, in every way.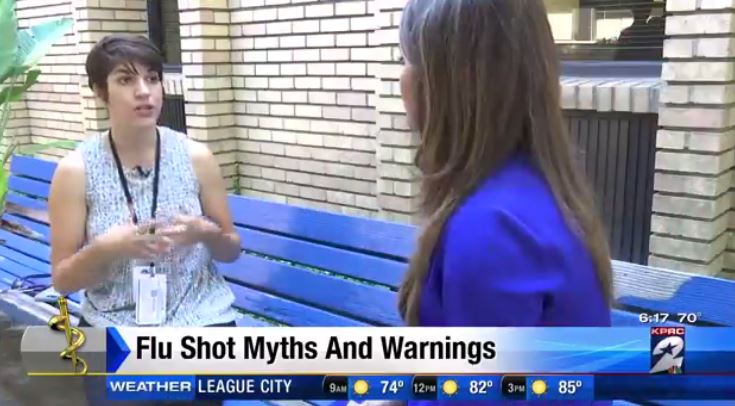 KPRC Channel 2's Health Reporter Haley Hernandez sat down with Legacy Community Health to discuss flu season. ...
Read More