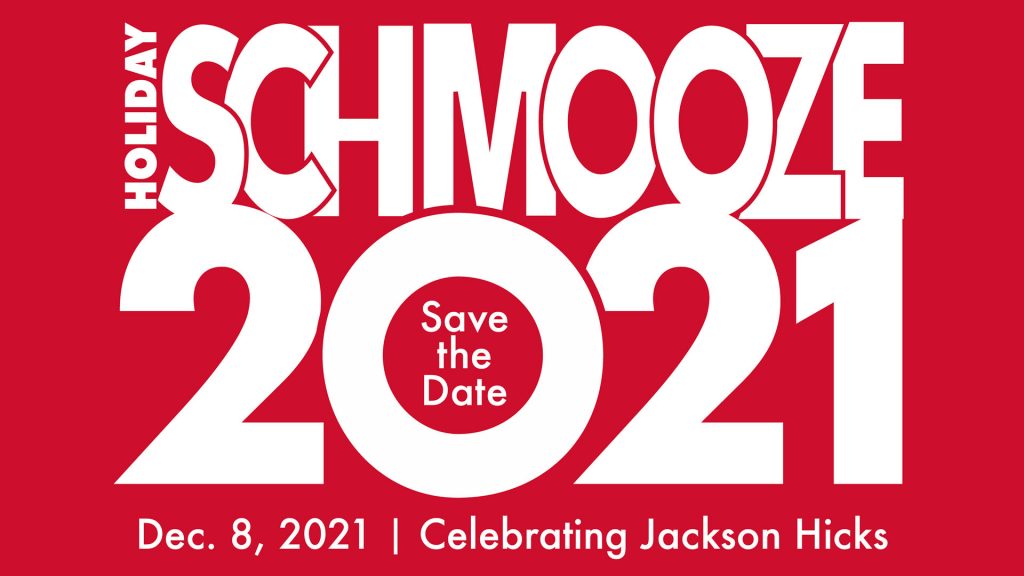 Don't miss the brightest night of the year! Join us on Wednesday, December 8th for the Holiday Schmooze as we celebrate the life of Jackson Hicks, a true Houston jewel. Jackson had a passion for supporting nonprofit organizations such as The Center for AIDS (CFA), where he created the Holiday Schmooze. In 2012, the CFA and Legacy and merged to better serve the community, offering the latest in HIV/AIDS treatment, prevention, and information. 
Proceeds from the Schmooze will establish The Jackson Hicks Endowed Fund for the Treatment, Prevention, and Awareness of HIV/AIDS. This resource will help people with HIV/AIDS receive affordable care as long as Legacy's doors are open. 
Grateful thanks to our 2021 Schmooze co-chairs: Bill Caudell & Randy Powers, Sara Dodd & Will Denton, Melanie Gray & Mark Wawro, Nancy McGregor & Neal Manne, Becca Cason Thrash & John Thrash, Milton Townsend, and Phoebe & Bobby Tudor. 
* Sponsorships must be received by September 30 to be listed in the invitation.
* Individual tickets will be available October 22.