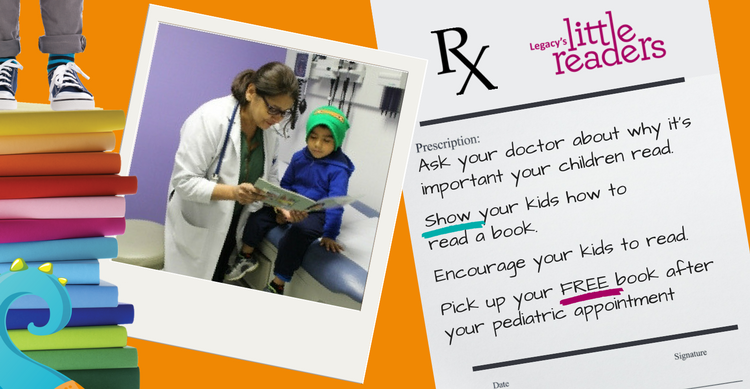 Pediatrics
At Legacy, we understand that as a parent, you want what's best for your child. We want it, too. That's why we offer comprehensive Pediatric Services that keep kids healthy and happy, delivered in an open, patient-centered, receptive environment.
We offer the same quality you'd expect from any major hospital, with one important difference: With Legacy, it's personal.
Patients always see the same care team, so when you come in, you can be confident of being served by professionals who know you, your child, and your individual concerns. And since we offer obstetrics services as well, you and your child can enjoy a continuum of care that starts from the beginning of pregnancy.
In other words, at Legacy, you're not a number – and you're more than just a patient.
We believe strongly that our job isn't only to provide health care. It's to provide whole care, and we do that with a range of skills and services that include:
Well-child visits – preventative care, vaccines, lab work, and anything else that can keep kids healthy
Care for ill children – diagnosis and treatment related to common childhood conditions
Sports physicals – making sure your kids are ready to take the field or court
Adolescent care – specialists in young patients between the ages of 12 and 24, with capabilities that include drug, contraceptive, and mental health counseling
Whole patient services – lactation consulting, diet and nutrition, parenting classes, and more
In addition to all of this, Legacy also offers school-based health services that bring our same level of care to a variety of KIPP and YES Prep campuses, making it easier for students and their siblings to get what they need – and more convenient for parents who can't otherwise get to the clinic.
Our philosophy is simple: We think children in our community should be connected to the best possible care, regardless of ability to pay, and that parents should have the confidence and assurance of knowing their child's care is as exceptional as it is personal. That's our promise to you of connecting our communities to health every day, in every way.
Our Pediatric Services are just part of Legacy's commitment to bring comprehensive wrap-around services to all of our neighbors and to open our doors, our arms, and our hearts to everyone in the community.
Pediatric services are offered at:
1. Montrose
2. Southwest
3. Mapleridge
4. Bissonnet
5. Lyons
6. San Jacinto
7. South Park
8. Santa Clara
9. Central Beaumont
10.Deer Park
11.Northline