Staying Connected in Times Of Crisis
It's no exaggeration to say the COVID-19 pandemic has impacted everyone, no matter where they are from, where they work, and how much money they have in the bank. We are all feeling the effects of restrictions on travel, shopping, dining out, and other social activities that we used to take for granted. This has taken a toll on our physical and mental wellbeing, and there seems little chance of relief in the near future for those reeling from the financial repercussions of this public health crisis. The recent rise in unemployment also means a rise in the number of uninsured Texans, meaning that more people than ever before will need a place to turn for their health care. They can find that place at Legacy, but we need your help to continue treating our at-risk friends and neighbors.
Helping Our Youngest Patients Stay Healthy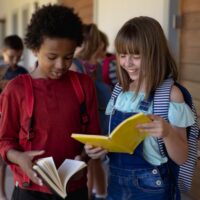 This summer, Legacy's pediatric patients missed well-child visits and scheduled vaccinations as COVID-19 safety concerns kept families at home. We are offering more ways to keep these important appointments with expanded telehealth services. Legacy's 27 School-Based Health Care clinics provide virtual visits to students from KIPP Public Charter Schools, YES Prep, and our two newest locations in Galena Park ISD. On-campus appointments will resume when schools open their classrooms.
This important program is funded in part by the 10th Annual Frank Billingsley Golf Classic, rescheduled this year to October 14. For more information, visit the sponsorship and participation page for this exciting event at the Golf Club of Houston.
Prescriptions to Read Encourage Pediatric Literacy and Early Learning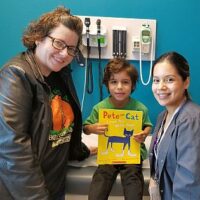 Legacy's Little Readers program, promoting childhood literacy with free books for our youngest patients at well child visits, benefited even more families this summer by partnering with Kids' Meals to include a book with more than 2,000 free meals distributed to children. However, we anticipate a shortage of books which will impact our ability to cover future well child visits. Reading proficiency by the end of third grade is a crucial marker in a child's educational development, but 60% of Houston's children don't have the reading readiness skills needed upon entering kindergarten. A $25 donation provides 10 books for the Little Readers program.
Working to Keep Patients and Providers Safe in Our Clinics
Individuals who enter Legacy's clinics are screened for COVID-19 symptoms and have their temperatures taken. Once inside, everyone must wear a mask or face covering and practice social distancing guidelines. Through Legacy's #Task4Masks campaign, we can provide washable, reusable cloth masks to those unable to purchase or acquire their own mask.
Legacy has provided more than 8,000 masks to patients. The need, however, is still great, and volunteers to sew masks or contribute mask-making materials are greatly appreciated. A $25 donation covers the costs of 5 masks for Legacy's patients. Visit the #Task4Masks website to find out how you can participate.
Expanding HIV Services to Meet Community Needs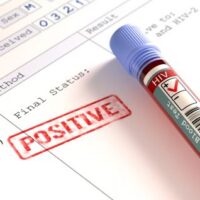 Application for the state's HIV/AIDS Medication Program rose nearly 60% after the COVID-19 outbreak. Legacy's pharmacy is helping patients follow their important medication regimens by providing free home prescription deliveries. We continue to offer HIV testing and same-day linkage to PrEP, a once-daily pill to prevent HIV. A $50 donation covers the cost of one home HIV test kit.
Mint Julep is Legacy's premiere fundraiser for these important services, and this year you'll experience this outrageous event like never before. Tune in for a virtual variety show that promises to be entertaining and inspiring. The premiere of "The Show Must Go On" will be announced soon.
Improving Access to Care With Telemedicine
Legacy offers telemedicine primary care and behavioral health appointments to protect staff, as well as healthy and vulnerable patients, from potential exposure to COVID-19. Since March, Legacy has seen an 89% increase in telemedicine appointments. Many patients have expressed appreciation for these virtual visits and one patient have described them as "a lifeline during this trying time."
We Need Your Help

This is an ongoing, constantly changing situation and your philanthropic support is more valuable than ever as it provides Legacy with the financial flexibility necessary to react to new circumstances as they arise:
More than 200,000 people in Southeast Texas rely on Legacy for their care each year, and we plan on being here for them on the other side of this crisis.
More than 30% of our patients are uninsured, and that number will increase significantly as more and more Texans lose their health insurance as they are laid off or furloughed.
69% of Legacy's patients are living in poverty and many will be devastated as the unemployment rate continues to rise. These at-risk Texans need your help to stay healthy so they can go back to work once the economy begins to climb out of the current recession.
Please consider a donation to support Legacy's vision of connecting our community's health every day in every way.

You may also Donate by texting legacycv19 to 832-990-0289
MATCHING GIFTS
Does your company have a matching gift program? Your or your spouse's gift, even if you're retired, can double or triple its impact for Legacy's patients when your employer matches your family's charitable contributions. Click below to see if your company participates in matching gift program.
If your company matches gifts, please complete the available form listed in the search results above. Then, submit the completed form with your signature to your employer and submit a copy of it by regular mail or email to the addresses listed in our contact information below.
Legacy Community Health
ATTN: Development Department
P.O. Box 66308
Houston, TX 77266-6308
giving@legacycommunityhealth.org