Legacy presents several events every year, including Mint Julep and The Frank Billingsley Golf Classic. We also partner with supporters for third party events that benefit our programs and services.
It's bigger and better than ever! The 13th Annual Frank Billingsley Golf Classic presented by Hawkins Laakso Wealth Management and Equitable will be played on both courses at the Golf Club of Houston on October 23, 2023. Click here to register, sponsor, or donate!
Let's mingle! Mark your calendar for December 14th, 2023, to SCHMOOZE with us. Dress in your festive best and embrace the joy of the season with hosts Gerry Heard and Taylor Hearn. Ticket and sponsorship details to be announced shortly. Learn more at our SCHMOOZE website.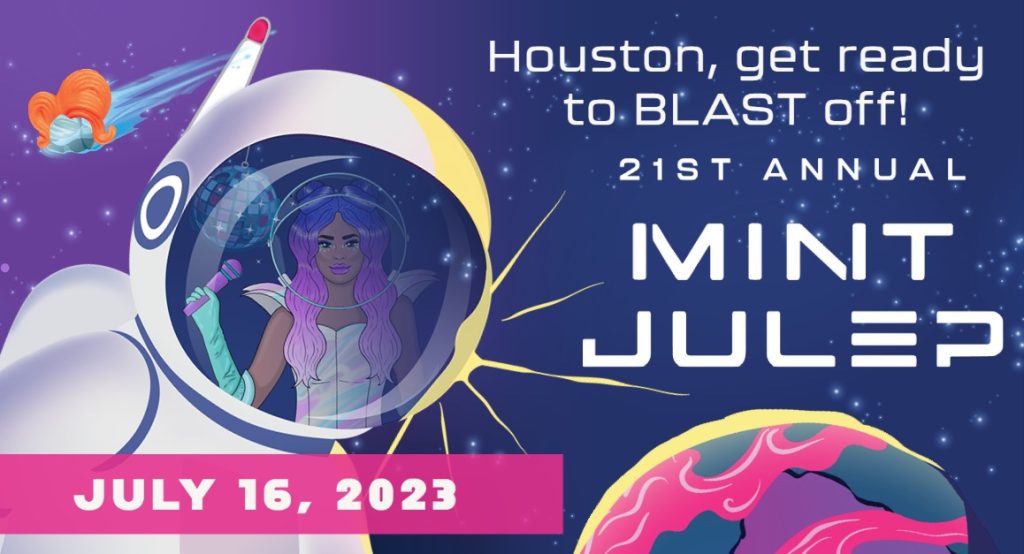 The 21st Annual Mint Julep Show was truly out of this world, raising nearly $179,000 for Legacy's HIV/AIDS initiatives. Thank you to presenting sponsor Quest Diagnostics, our volunteer performers, and generous donors. Kudos to co-chairs Tony Bravo, Cyndy Garza Roberts, and Ray Purser for their outstanding leadership.
Are you interested in hosting a fundraiser?
Thank you for considering Legacy Community Health as a beneficiary of your fundraising event. We welcome new and innovative fundraising and awareness raising events that support the mission of Legacy. By supporting Legacy Community Health you are helping us to empower our clients to lead better lives by providing premium, compassionate, primary healthcare services. Not only are the funds raised from these events used to support the variety of health-related programs and services that Legacy offers to the community, they also help raise awareness of Legacy and our mission. Legacy cannot help with the funding of your event, but we can help in other ways to make it a success. Please read the policies and guidelines in the Third Party Event/Program Guidelines & Proposal. If you have any questions, please call the Development Department at 832.730.4433.