Legacy Employee Assistance Fund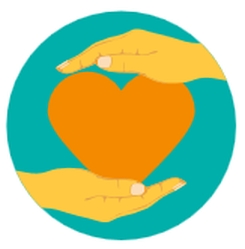 As we all know, natural disasters have become a regular occurrence across Southeast Texas, and often have a devastating impact on the areas served by Legacy. Many of your fellow employees in Houston, Baytown, Beaumont, and Deer Park have lost their homes, vehicles, property, and sometimes even loved ones during these times of tragedy, and they need our help reclaiming their lives. Legacy's core values include Devotion to Our Communities and that begins with caring for our own. We pride ourselves on being good neighbors, and this is never more important than in times of adversity when those around us are suffering.
The Legacy Employee Assistance Fund (LEAF) will provide financial assistance to active full- and part-time employees who have:
lost or been temporarily displaced from their primary residence by catastrophic events;
suffered catastrophic property loss because of flooding, fire or other disasters; or
lost their primary automobile/vehicle.
Eligible employees may apply for LEAF assistance of up to $2,000. They may also request to cash-out up to 40 hours of PTO time. Employees, their families, and members of Legacy's Board of Directors may donate to the LEAF, and Legacy will match up to $50,000 in donations. Refer to the Frequently Asked Questions for more information.

How to apply for assistance
If you are a Legacy employee and you need assistance, complete the LEAF application and submit to leaf@legacycommunityhealth.org. Limit one application per household.
If you need assistance completing this form, email leaf@legacycommunityhealth.org.
How to donate
Your contribution to LEAF will help your coworkers recover and rebuild from catastrophic events. Legacy employees, their families, and board members may donate in three ways by indicating a donation preference on the LEAF donation form:
by credit card
by check, made payable to Legacy Community Health – Employee Assistance Fund, Attn: Development and mailed to Legacy Community Health, P.O. Box 66308, Houston, TX 77266-6308
Contributions are tax-deductible to the extent of the law. If you would like to donate PTO hours, please refer to the sharing option of Legacy's PTO Exchange Program.