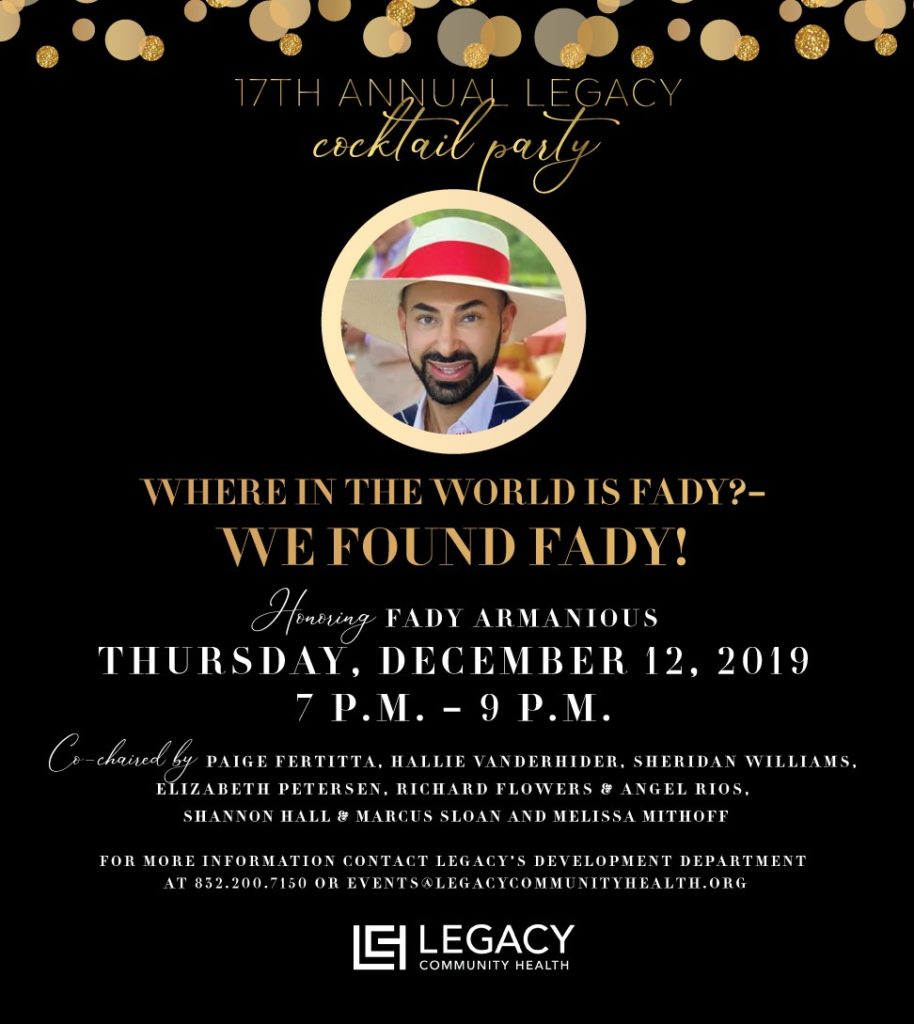 Legacy Community Health will host its 17th Annual Luncheon turned Cocktail Party on Thursday, December 12th, at the home of the Fertitta Family. We are excited to be honoring our dear friend Fady Armanious for his extraordinary and fashion-forward devotion to our city. He is a true believer in Legacy's mission of driving healthy change in our communities and we are pleased to recognize his contributions to Houston's non-profit agencies.
This event will benefit the H-E-B Little Readers Fund, which shares the love of reading with Legacy's youngest patients and their families. The American Academy of Pediatrics notes the connection between literacy and child development as an essential part of health care. Reading and talking with young children from birth builds new connections in the brain, stimulating early language learning and motivation to learn. Through Little Readers, Legacy providers have given away more than 95,000 free books to infants and youngsters during their well-child visits.
The event is co-chaired by Paige Fertitta, Hallie Vanderhider, Sheridan Williams, Elizabeth Petersen, Richard Flowers and Angel Rios, Shannon Hall and Marcus Sloan and Melissa Mithoff.
For more information, contact Chloe Rushing, Director of Special Events at 832.200.7150 or events@legacycommunityhealth.org.