The first case of AIDS in Houston was diagnosed in 1981, shortly after the Montrose Clinic was incorporated as a non-profit focused on assisting the gay community. In the 35 years since that grim milestone, the clinic has transformed into Legacy Community Health, and the old fear of AIDS being an automatic death sentence is, for many, a distant memory.
Preserving memories is now the goal of a new initiative documenting the history of those tumultuous years in Southeast Texas. The Oral History (OH) project is bringing together first-person accounts from people directly affected by the HIV/AIDS epidemic: the survivors, their friends and families, the medical professionals and volunteers on the front lines, and the activists who fought the government for funding, research, and acceptance.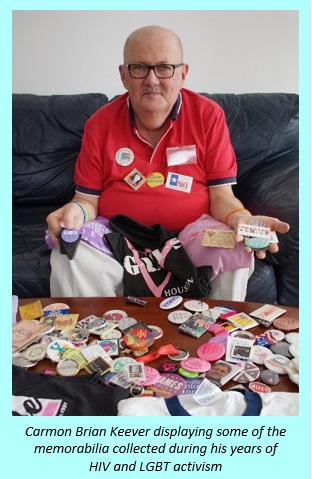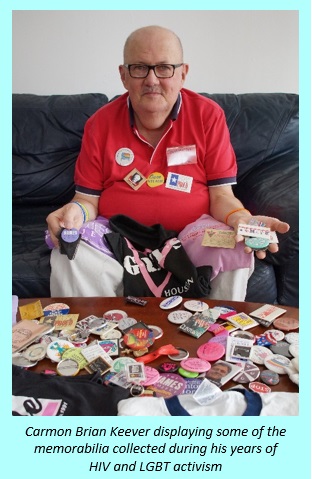 "Anybody who was part of the AIDS epidemic in the late 80s and 90s knew not to count on the government," says Tori Williams, one of those early activists and co-founder of the OH project. "We changed the bed linens in the public hospitals, fed patients, and even made sure people wouldn't die in their homes alone. We have to capture that time to remember and honor those who went before us and learn from it. The epic struggle endured by those with AIDS early on should not be lost to time."
Sarah Canby Jackson of the Harris County Archives had already been documenting the history of the county's Ryan White Planning Council, which manages federal funds earmarked for primary care services for underserved people with HIV. Both she and Tori recognized the opportunity to capture a broader history that could become an everlasting part of HIV/AIDS academia. "It wouldn't do any good to have a project like this floating around, without any reputable support," says Sarah. "It needs a permanent home."
Lee Pecht, Director of Special Collections at Rice University's Woodson Research Center, added this missing cornerstone by agreeing to house the collection there. "I've had many friends who died from AIDS-related complications. The project is perfect for Rice."
With the addition of Legacy Community Health and the Montrose Center as founding partners, the OH project now has three volunteer interviewers collecting oral histories. The first person interviewed was Legacy employee and long-time LGBT activist Carmon Brian Keever.
"In the early 80s there was still a cowboy mentality. You didn't hold your boyfriend's hand in public," says Carmon. "You'd even park your car several blocks away from the gay bars so the police didn't know where you were going. People need to know how dangerous it was for gay people to simply live their lives just 30 years ago."
Brian was a familiar face in the gay community when the diagnosis came in 1986. He had AIDS, and was told he'd be dead by 1988. To make the time he had left count, Brian protested when Houston mayoral candidate Louie Welch was overheard on an open TV microphone joking that one way to control AIDS was to "shoot the queers." He marched in Washington and participated in six HIV medication research trials.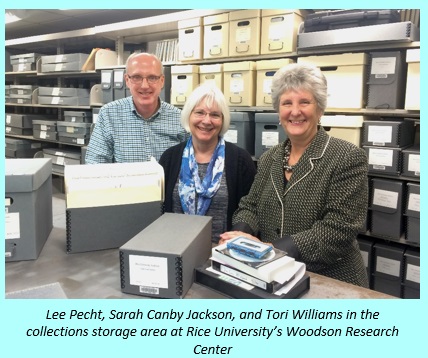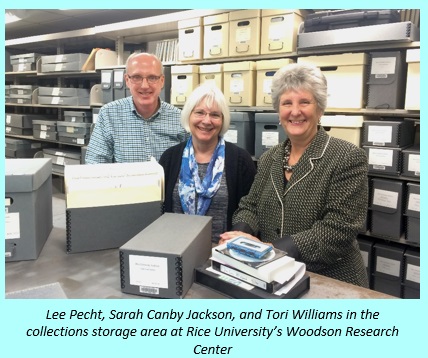 "We all had little pill boxes with beepers and every four hours the beeper would go off to remind you to take your medicine," he recalls." I went through an entire black book of friends dying, often going to funerals weekly. I kept fighting so hard because nothing was getting done."
Back then, Brian never imagined he'd still be alive, one of the long-time survivors who now has a story to tell. It's not been an easy road, and the years of toxic HIV medications have taken a toll on his health. He's worried that today's generation "only thinks about Gay Pride Week as a time for parties, raves, and having fun. They don't care about the history."
Brian's story is one of seven already shared with the project, including former head of the Harris County Hospital District Lois J. Moore activists Shirley Lewis and Pete Rodriguez, and community leader Frank Staggs. Even today, there is still one interviewee who requested anonymity thanks to the stigma surrounding the disease.
The Oral History project will be open to the public later this year, but Lights of Legacy members will have an opportunity to tour the Woodson Center at a reception this summer. The project team is also accepting recommendations for interviews at http://tiny.cc/oh_referral.