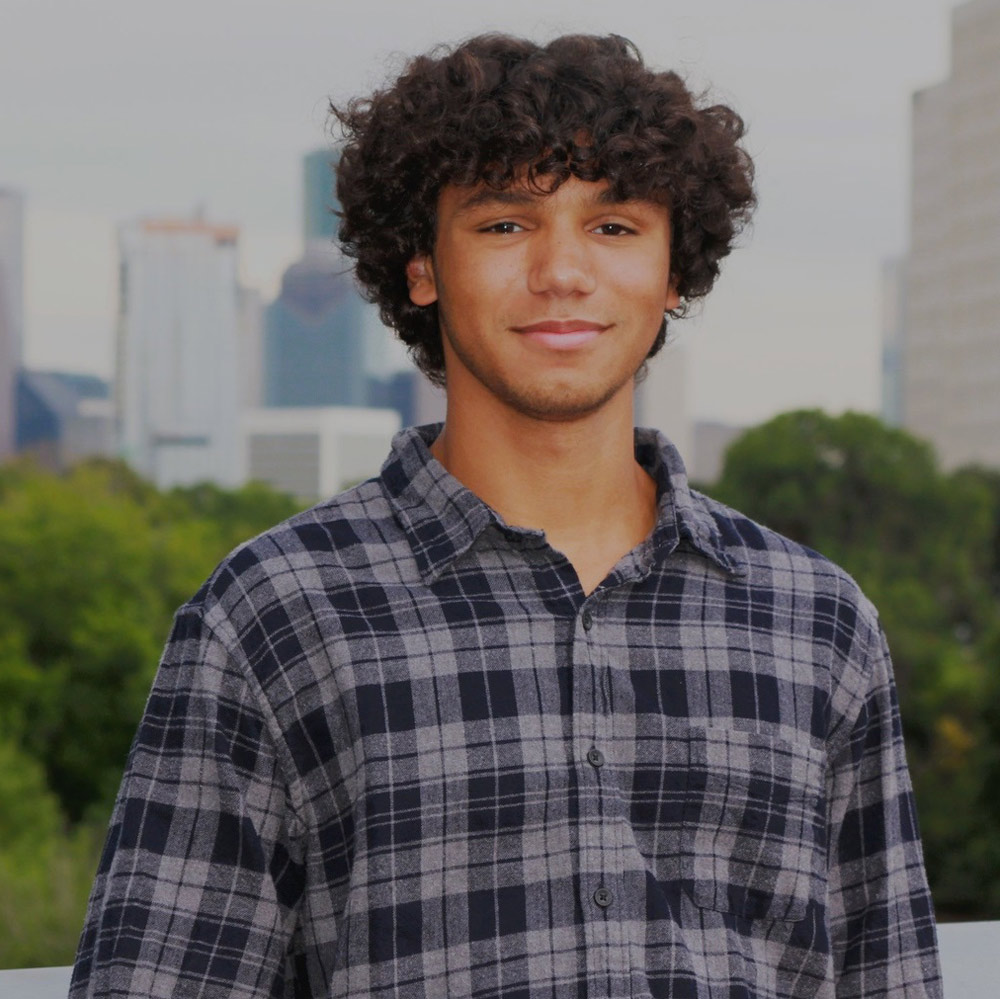 J.P. D.
2018+ Teen Health Ambassador Advisory Committee, Intern & Volunteer
My name is JP and I have volunteered for Legacy Community Health in lots of ways since 2018, including my role since 2022 as a Teen Health Ambassador Advisory Committee Member and Intern. I've gained skills in research, writing and project management, but what is the most meaningful is what I've learned about how important it is for teens to own their physical and mental health.
One of the first projects I worked on was being part of building this teen health website, including figuring out what type of information teens are most interested in and how the site looks to make it teen-friendly. I've also volunteered at many events, helping to prepare materials and giveaways, helping with registration, and participating in the events. In the summer of 2022, a group of other teens and I worked on market research projects for adult senior health and teen health. I learned a lot about how to collect information, tabulate surveys and create a report. I also worked on a market research project for teen health where I was part of a committee to develop a survey and focus group discussion guide.
I've also been videotaped getting my Covid-19 vaccine so kids and adults could see what it was like, and I've been interviewed by the Houston Chronicle about why I think it is important for teens to be involved in their health. In Fall 2023, I entered LSU as a Mechanical Engineering student. My experience at Legacy has helped me be a better communicator – and helped me earn a scholarship for community service.