Legacy is committed to developing all aspects of our physicians, advanced practice providers, therapists and allied healthcare providers.  This includes:
Developing future clinical leaders
Developing the technical skills of all clinicians, and offering additional enrichment for those who are interested
Developing every clinician in a holistic way
This development is based on the foundation of our mission, vision and values and our core leadership competencies.
Developing Future Clinical Leaders
Emerging Leaders:  We commit to identifying individuals who show leadership qualities and demonstrate "leadership without the title of leader."  These individuals will be invited to participate in our Emerging Clinical Leaders courses at the 101 level.
Evolving/Novice Leaders: We commit to supporting new and developing leaders to reach their fullest potential. All novice and growing clinical leaders will be invited to participate in our leadership development curriculum at the 201 level.
Executive Leaders:  We commit to a culture of continuing to grow our leaders throughout their career.  All executive clinical leaders will be invited to participate in our leadership development curriculum at the 301 level.
Developing the Technical Skills of Clinicians
Continued Learning Series:  Quarterly clinical training for all clinicians
LIGHT: Leaders Inspiring Growth, Heart & Transformation is an after-hours enrichment program that focuses on several areas including clinical operations trainings, professional development, clinical guidelines updates, clinician-elected workgroups and pathway programs like Spanish acquisition.
In-house CME:  After-hours CME in collaboration with an academic institution
CME Time & Dollars:  Through benefits and total rewards our clinicians have CME funds and time away from clinic each year.
Developing All Clinicians Holistically
Legacy recognizes that all clinicians are leaders.  Smile and Move is an organizational effort to encourage positivity and personal responsibility. 
Spanish Immersion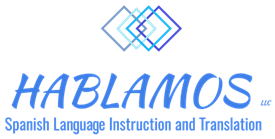 A six- to nine-month course developed for both beginners and intermediate learners of the Spanish language.
Quotes from recent participants:
"Everything was great"
"The behavioral health examples used were helpful and going over some terminology was great ."
"All of the words and phrases were relevant to the language used in Adult Medicine"
"I am really enjoying the class and think the teaching is great."
"I do like the class and it reintroduced me to what I am lacking in my Spanish…"
"Thank you for this class! I am still learning but feel that now I can at least start a basic conversation with my patients."
"HABLAOS is awesome and I'm happy with the class."
"Love this class!"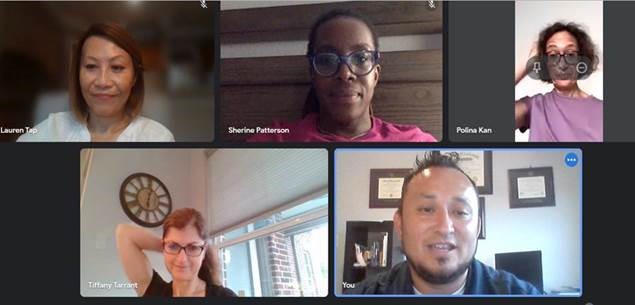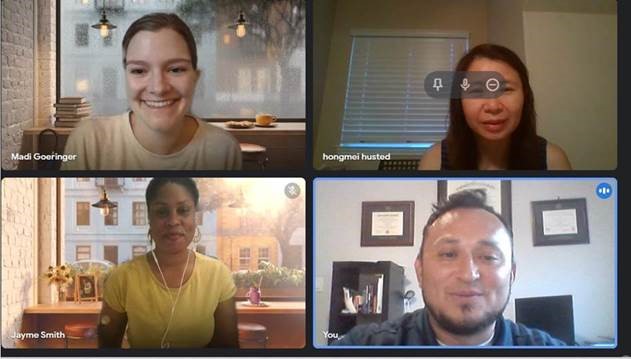 Infrastructure that supports Provider needs in real time with opportunities for 1:1 coaching—plus  opportunities for connecting with colleagues outside of work:
"Ask a Provider"

Legacy Lifelines

LIGHT – Leaders Inspiring Growth Heart and Transformation

Medical Leadership Structure

Peer Coaching
A clearly defined Provider mindset that allows all staff and patients to thrive:
Committed to Purpose and Play

Flexible and Curious

Graceful and Authentic

Self-Aware and Forgiving
In addition to our Primary Care, Dental, Vision and Behavioral Health services, Legacy offers the following programs and services:
Adolescent Medicine

Integrated Behavioral Health (IBH)

Legacy's Little Readers
Houston Methodist

OB2Pedi Program

Pharmacy
Public Health – Patient Education

Social Determinants of Health (SDOH) Program

TeenWell