By Barrett White
Bisexual Awareness Week runs annually from September 16 to 23.
So, what is Bisexual Awareness Week?
Each year, GLAAD, the Bisexual Resource Center, and Still Bisexual recognize the bisexual community during Bisexual Awareness Week from September 16 to 23, culminating with Celebrate Bisexuality Day on September 23.
According to GLAAD, who co-founded the observance week, the celebration of identity seeks to accelerate acceptance of the bisexual+ (bisexual, pansexual, fluid, no label, queer, etc.) community. "Bisexual Awareness Week draws attention to the experiences, while also celebrating the resiliency of, the bisexual+ community," GLAAD writes on their homepage.
Throughout Bisexual Awareness Week, bisexual people and allies to the bi communities learn about the history, culture, community, and current policy priorities of bisexual communities.
Did You Know?
Many well-known people from across countless disciplines – actors, musicians, artists, and more – have been outspoken about being attracted to more than one gender.
Kristen Stewart, starring in the 2021 Princess Diana biopic Spencer, told The Guardian in 2017, "You're not confused if you're bisexual. It's not confusing at all. For me, it's quite the opposite."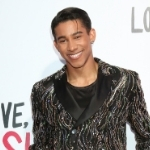 The Flash and Allegiant star Keiynan Lonsdale said in an Instagram post, "I like to change my hair, I like to take risks with how I dress, I like girls, & I like guys (yes), I like growing, I like learning, I like who I am and I really like who I'm becoming."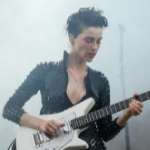 Alia Shawkat, who stars in the hit HBO series Search Party, told Out Magazine, "I was a tomboy growing up, and I remember my mom asking me when I was 10, 'Are you attracted to boys or girls?' I said 'I don't know.' Now I consider myself bisexual, and I think balancing my male and female energies has been a big part of me growing as an actor."
Annie Clark, the multi-instrumentalist rock star St. Vincent, has said, "I believe in gender fluidity and sexual fluidity. I don't really identify as anything. I think you can fall in love with anybody."
In observance of Bisexual Awareness Week, Legacy honors our community members and staff who identify as part of the bisexual+ community!